Indications
moderate to severe sagittal and coronal transverse plane motion restriction

increased intracavitary pressure to reduce spine and disc loading

mechanical or discogenic thoracic lumbar and extremity pain

post-operative spinal stabilization

fusion

degenerative disc disease

post-injury to facilitate healing

spondylolysis

spinal stenosis

spondylolisthesis

spondylosis, laminectomy

discectomy

facet syndrome

spinal muscle weakness

arthritis

low back sprains, strains and prophylactic back support.

Mode of action
It provides full-circumferential rigid support from the scapular thoracic region (T3) down to the sacroccygeal junction (S1). It restricts forward flexion and encourages a hyperextension posture to schieve decompression of the spine.. The patented InvisAdjust™ introduces an 'invisible' adjustment mechanism which allows patient to easily adjusts the amount of compression with minimal exertion.
Features
Patented InvisAdjust™ universal sizing technology - Invisible tightening mechanism easily adjusts the amount of compression


Rigid tri-planar control - SLEEQ MAX achieves rigid control with steel components, full circumference shell design and reinforced panels. Exceptional control for the best patient outcomes.


Steel sternal bar assembly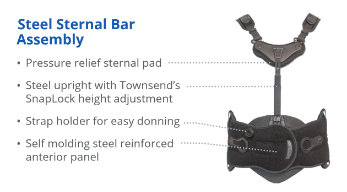 Easy to apply & wear - "SLEEQ" is synonymous with comfort and ease of use. Max employs a simple ergonomic strap system, self molding plastics, and breathable materials to enhance the patient experience.


Full-circumference shell design


Steps down to LSO to accommodate patient recovery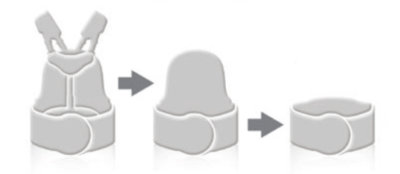 Made in USA with the highest quality materials

Sizing Chart
One universal sizing with InvisAdjust™ and fits 66-137cm waist circumference. Addition of a separate Extension Panel fits up to 157cm waist.
Product Enquiry
Note: This product is not meant to be self-applied. Usage has to be recommended by orthopaedic doctor, specialist or therapist. Fitting has to be done by trained medical professional.

Integratif Medical


114 Lavender Street,
#03-80 CT Hub 2,
Singapore 338729
Tel: 6224-8468